our unique way of supporting our staff to be creative and promoting ideas which go beyond the collective work plan, but which can largely influence the operation of the company or product development itself.
Do you know how Innovatrics was actually coined? It was conceived from the combination of the words — 'Innovation and Biometrics' — two fundamental components describing the nature of the company. Biometrics is the heart of the company, and Innovation is what runs through its veins and drives it forward. This is evident in our numerous exceptional results which rank us among the top global heavy hitters in biometrics. As a matter of fact, our facial recognition algorithm is №1 in the world based on NIST results.
We promote innovation throughout the company as well. Innovatrics has teams which conduct research in certain areas on a daily basis. Some teams work on software improvement and problem-solving; others remotely help clients understand how our solutions operate. They teach them how to use biometric products in the most seamless way possible. And from time to time, we all have exciting ideas, which we long to turn it into reality and to be materialized on top of our collective work plan.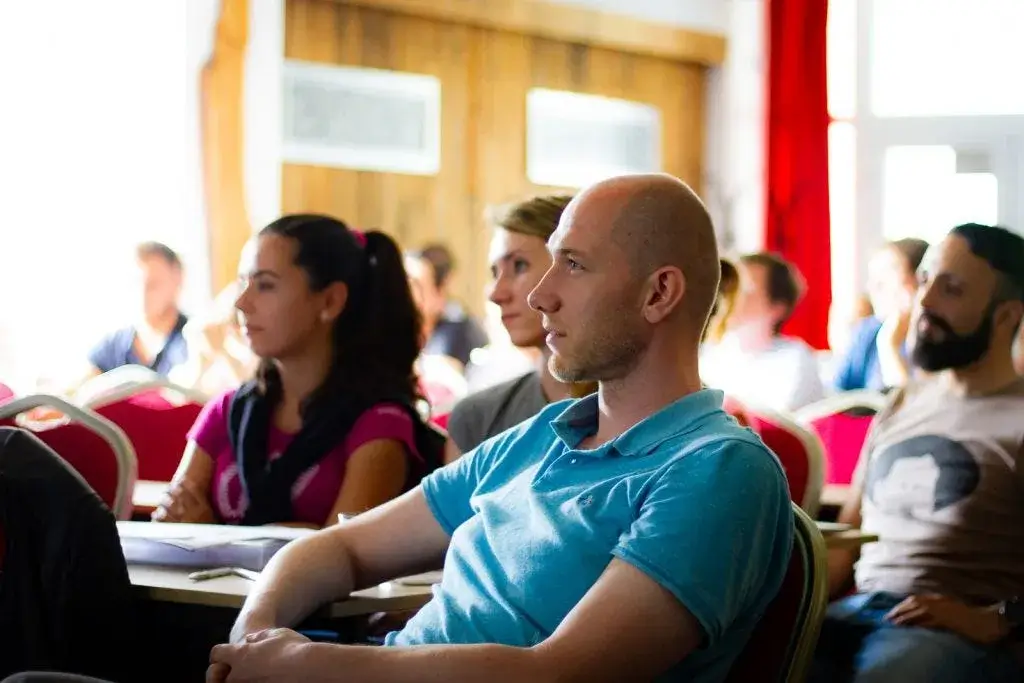 In this light, we have put our heads together and created a room for learning, improving, and cooperating. "By creating a room for innovation, we're making it easier for people to come up with their own ideas and to turn them into reality," explains Marián Kamenišťák, Development Manager and Innovation Days founder.
All ideas are collected in one 'pool', and one is given priority per month. We assess every idea from different perspectives. Could it be beneficial for customers or for the technical environment? Is it feasible? Does it involve process improvement, a particular product or development of a brand new product? After the idea has been included in one of the above-mentioned categories, its author indicates how many people and how much time would be needed for implementing the idea. All the parameters stated above will predetermine which innovation we should invest our time in. At the same time, each person in the company has the possibility to vote and to express their opinion on any particular idea.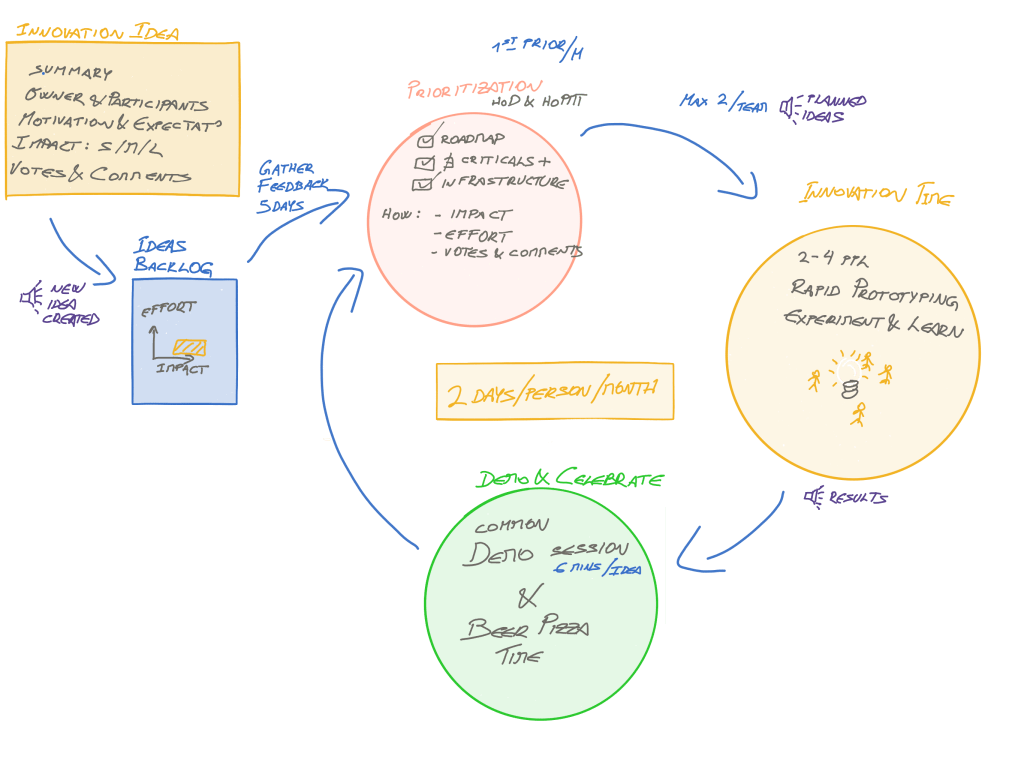 During the next stage, the so-called Innovation Time, the teams have 2 days in a month to finalize and fine-tune their idea. At the end of the month, they meet and present their idea to others through a demo. During Innovation Time, the solution either proceeds directly to production or a "Proof of Concept" (PoC) is created to verify the idea. The 'innovative ideas presentation day' ends with a friendly get-together enjoyed over pizza and beer.
Although the Innovation Days project was launched several months ago, we have already implemented several excellent ideas. Our developers have helped increase the efficiency of configurations across hundreds of servers, fine-tuned the scalability of DOT, improved the integration of cameras in SmartFace, and added the geo-location function to Fingera (biometric access and attendance system) which is currently in the PoC stage.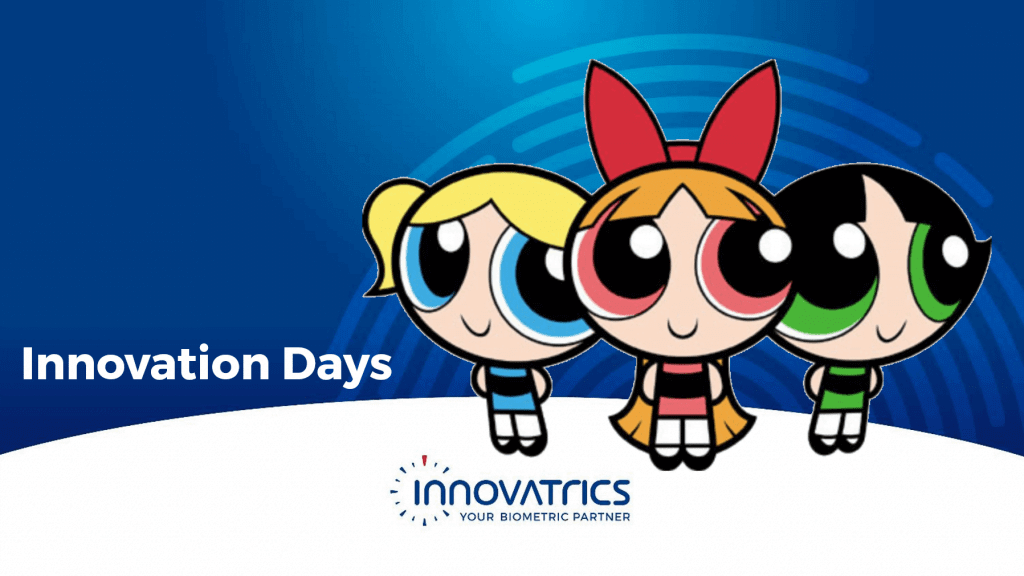 Innovation Days are here for everyone — from algorithm developers, software engineers or biometric solutions architects to students / summer interns. Everyone is welcome to come up with a great idea.
How about you? Got any interesting ideas to share?